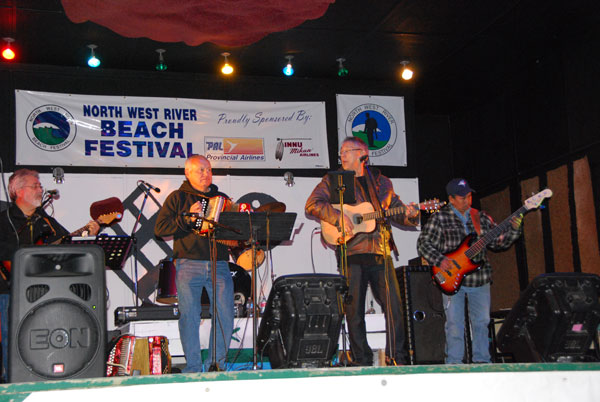 Check out the Festival Facebook for the schedule and latest information from the committee.

July 23 - 10:30 pm - Once again the beach festival closed with the Jacinda Beals Band and fireworks.

5 pm - Local residents packed the community centre for the Arts and Crafts Auction and readings by the
Canada 150 Youth Award recipients.

July 22 - 12 noon - The 2017 North West Beach Festival began with filming for the reality TV show
Last Stop Garage with filming of Leander on the main stage and McKenzie and the Dough Boys on
the Magic Bus.

July 20 - 8:30 am - Internet access is a bit erratic in Labrador this summer. A local business woman -
who called the Internet Service? Provider to suggest they replace her outdated equipment - was told
"No sense in giving you a Corvette to drive on a dirt road!"

July 19 - 12 noon - Beach Festival Playlist on air 95.1 FM Happy Valley Goose Bay.

11 am - On air in North West River 92.5 stereo FM.

July 18 - 11 am - Internet Radio Playlist on line.

The North River Beach Festival is 32 years old and the longest running summer music festival in Labrador.

Sandsculpting on the beach is always a popular event at the annual North River
Beach Festival.

The Beach Festival will again be enhanced with a simultaneous stereo FM radio
broadcast (92.5 FM) and Internet Radio.

We also plan to set up an FM repeater station (95.1 FM) in Happy Valley Goose Bay.

Thanks to George Saunders and Labrador Specialty Services for hosting the HVGB station.

The purpose of this site is to connect you to the simultaneous
festival Internet Radio on July 22 and 23.

Sound guy and emcee for the beach festival will again be
Johnny Kelland of Big Land Audio.

The Flummies (photo) are always popular at the Striver festival.

Thanks for tuning in !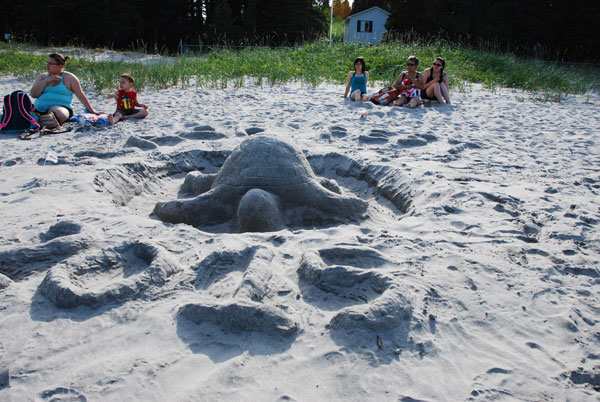 Photo is from the 2015 beach festival in North West River, Labrador.

All music, graphics and information are
copyright of the respective authors.